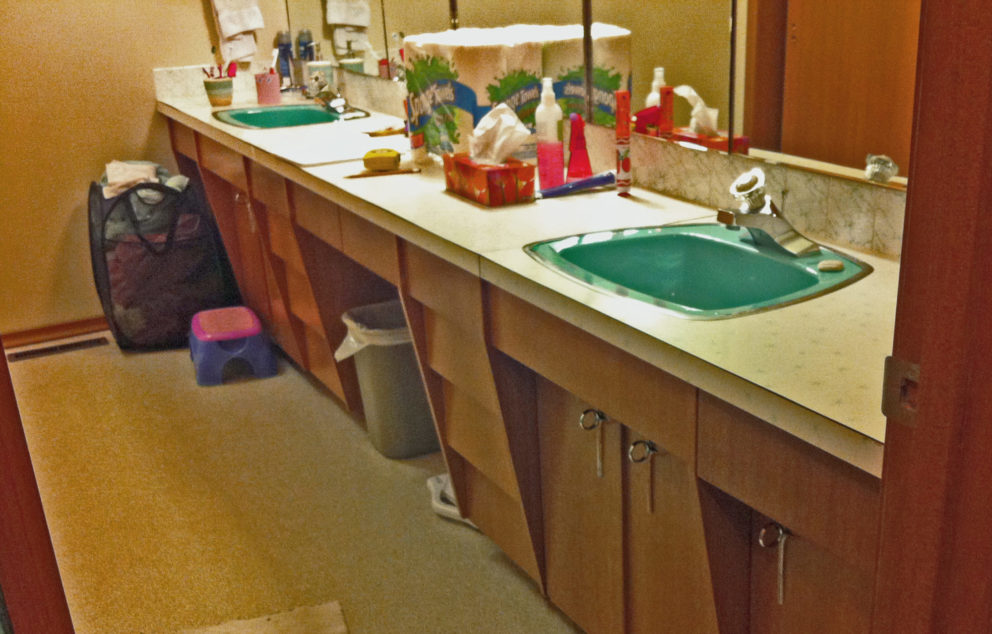 Repurposing a 1960's Countertop
Last updated:
May 2, 2018
What do you do with an old countertop when you're renovating a bathroom?
Well if you're like most renovators you'll throw out the old and bring in the new.
But if you're me…you'll make a guitar out of it!
A little while back we were asked to renovate a 1960's bathroom. When I saw the cabinets and countertop, (which were very dated) I couldn't help but be drawn to the pattern and colour of the counter top.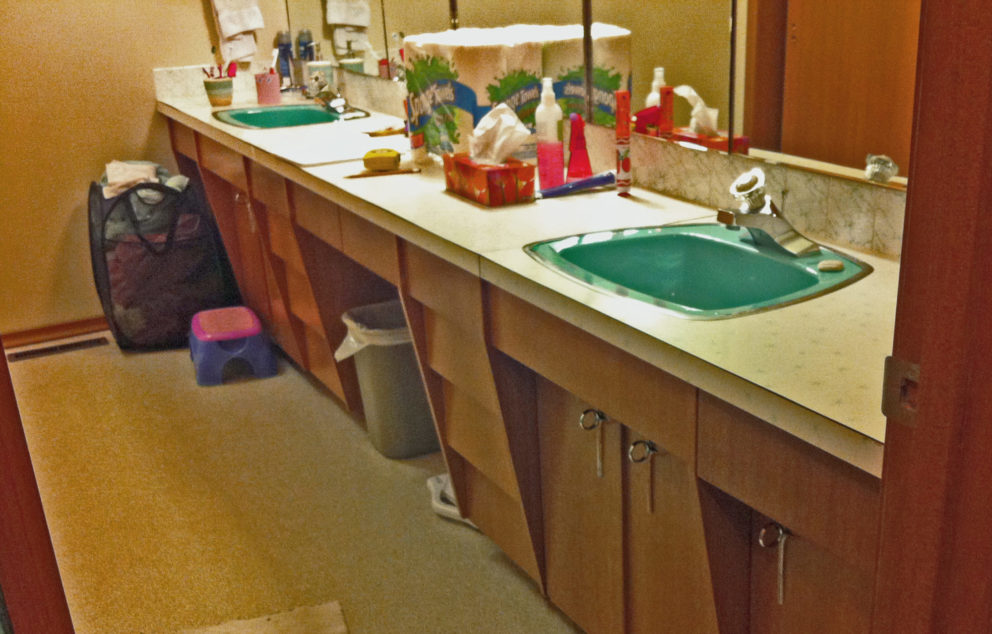 I started thinking in my mind that this top might make for an interesting electric guitar. I've been building guitars for a few years now as a hobby so I'm always looking for new ideas for body designs.
First step was to remove the laminate from the existing counter top.
This was done by heating the laminate with a heat gun and then sliding a wide putty knife under it to remove it from the plywood backing.
Once I had a suitable piece of laminate I could work with, I laid out a design for the body.
Next I cut a body out of a piece of Basswood to which I could glue the laminate to.
Once the cavities had been routed out for the neck pocket, pick-ups and controls etc. I glued the laminate to the body blank and router trimmed the edges for a smooth finish.
The same procedure was done for the headstock and truss rod cover.
At this point I test fit all the components to make sure they would fit the way I wanted them to.
Because the laminate on the guitar reminded me of a mid-century diner counter top, I thought it only fitting that I wrap a chrome edge around the body to complete that look. The plastic chrome wrap was purchased at Canadian Tire. It's actually a car body moulding trim.
After trimming the chrome wrap I masked off the body and applied a nice cool blue paint to the back of the body to compliment the colour of the laminate.
I had a "DJW" decal logo made for me that I used on the headstock.
I so enjoyed building this guitar, I named it "The Table Top".
I think it turned out very nicely.